Photo frames big and small, wood and decorative. Some with no photos, some old or just not used any more. Picture this, I can't make myself ever throw most of them away. I'm always sure I can recycle them some day with another great photo of a wonderful memory. So I have, let's just say, some extras always around the house.
When my granddaughters came over to play a couple of weeks ago we had a great idea, they could make a special Valentine's Day present for their Mom and Dad. I love ideas like that. "Well" the girls said "What does Mommy and Daddy love best of all in the world?" That is easy I answered them, they love you girls best in all the world, how about a great picture in a frame that you girls design and create by yourselves as a cool present!
Out came the arts and crafts supplies. Out came the cute little Valentine's Day hearts and beads and ribbons and stickers. Already this is fun!
Time required: 1 to 2 hours
Difficulty: easy
Cost: Varies
Materials:
Photo Frame Old or Unused Frames Are Perfect
Ribbons Your Favorite Choice
Decorative Hearts
Sparkle Embellishments
Tools:
Instructions: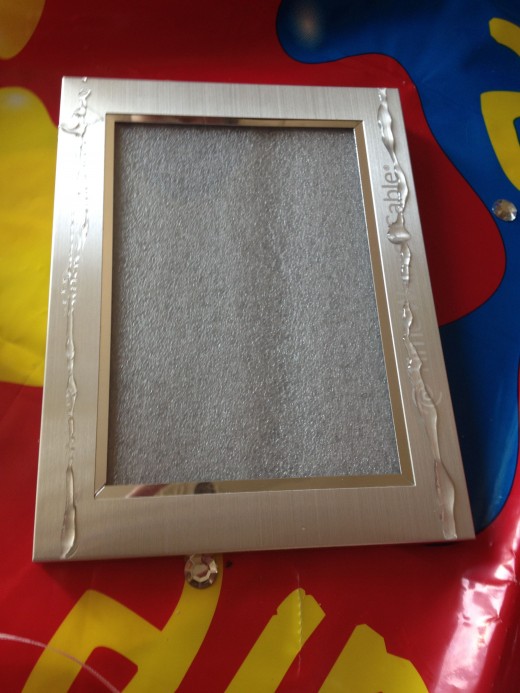 1. We started with an old brushed silver photo frame that even had some engraving on it, a company's name and logo that we could easily cover with some decorative ribbon. Be sure your ribbon will be wide enough for the size of your frame border. Add some tacky glue.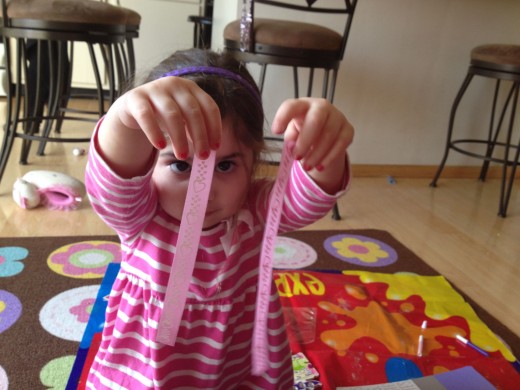 2. Choosing ribbon to cover the engraving and two sides of the frame border was it easy since we love everything pink especially if it has hearts on it. Ribbon cut to size, the girls helped me measure but I did the cutting on the ribbon and armed with tacky glue, we were ready to start decorating our project.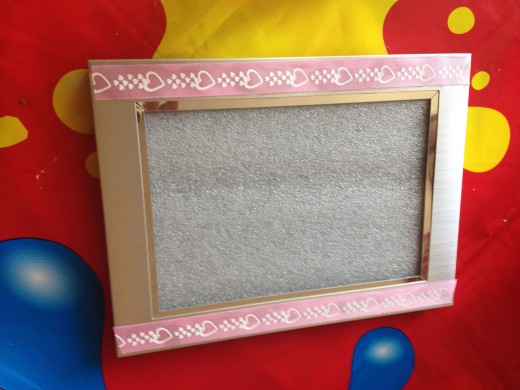 3. First we glued the ribbon in place and while that was drying we gathered our pink hearts and sparkling round "diamonds"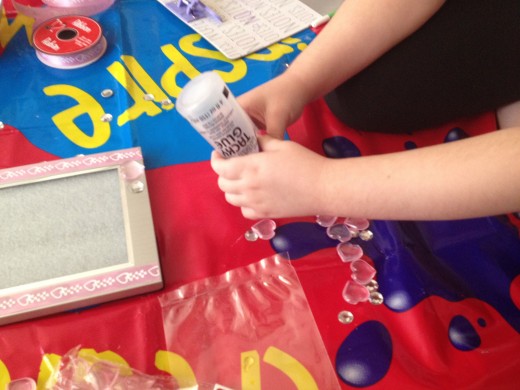 4. DIY tacky glue works great for plastic hearts and decorative arts and crafts and is easy to control for little hands with big imaginations.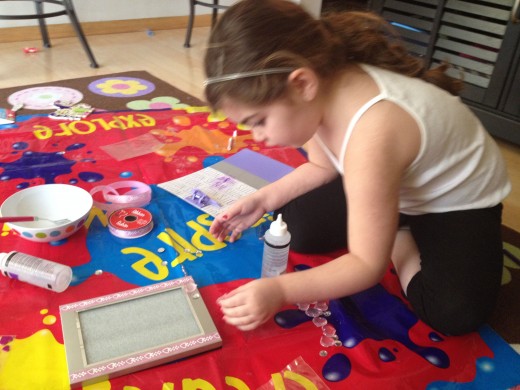 5. Now it's time to decorate the two sides of the frame border that we did not glue ribbon on to. Each girl had a side of the frame to decorate and they decided to match patterns to complete our photo frame DIY project.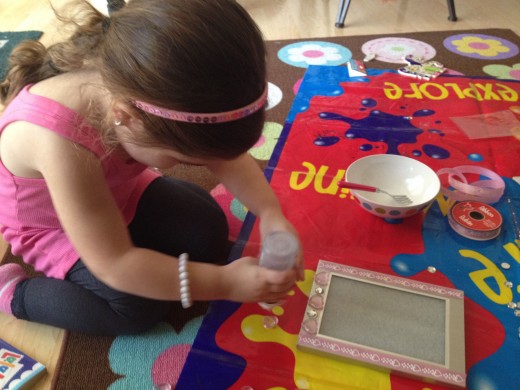 6. Choose your photo frame recycling decorations, supplies and embellishments, and we even lay them out before we add the glue to make sure everything will fit and that it will look great once it is all glued in place.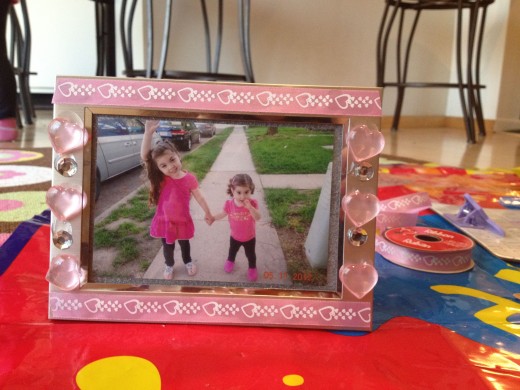 7. Do it yourself photo frame recycling is now as much a fun memory as the beautiful photograph we chose to go inside Mom and Dad's new frame. The girls faces beamed as bright as any ray of sun with pride and love when they finally got to present their gift to their proud parents.